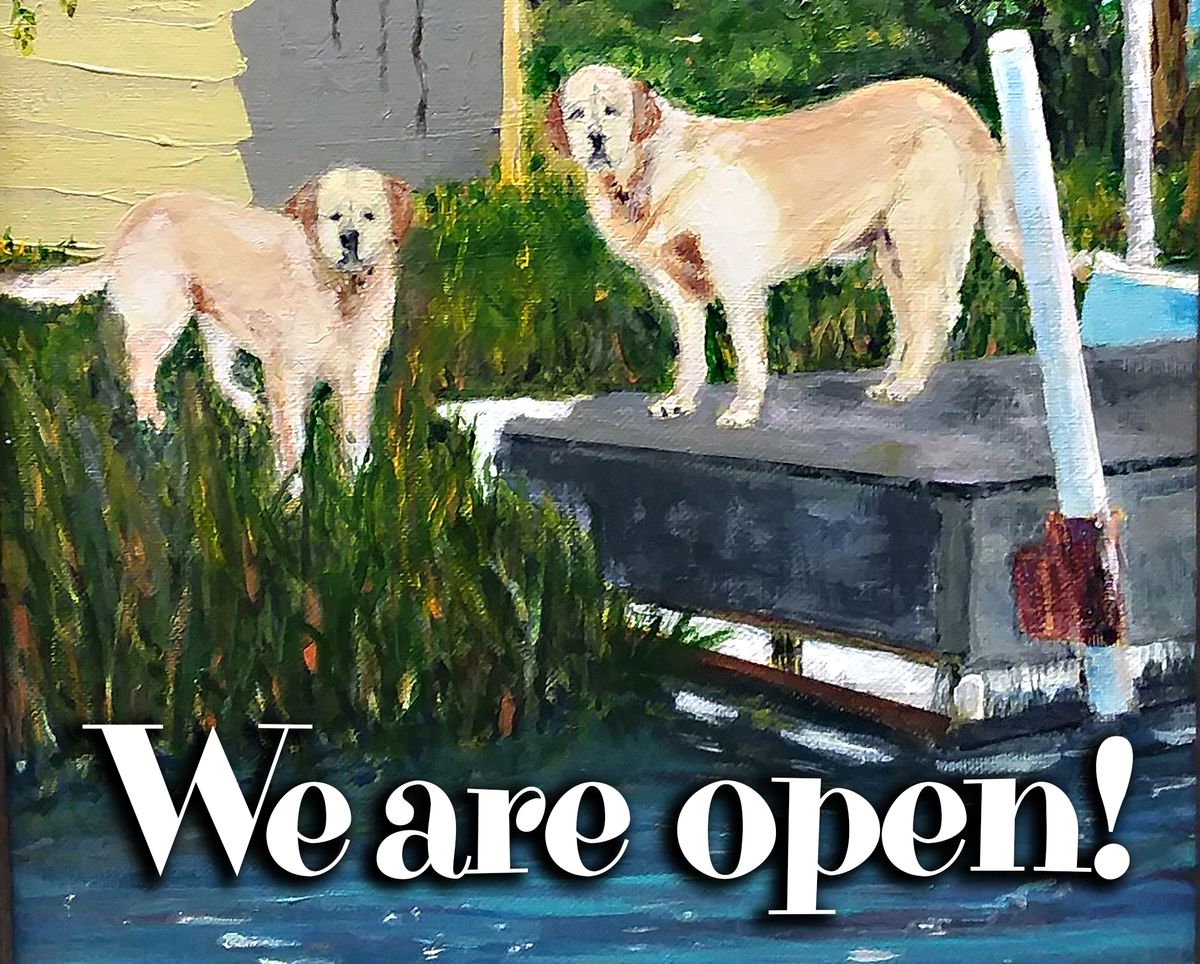 NO GROUPONS ACCEPTED!!
We are open! We have a full schedule of IN STUDIO and ZOOM classes now.
Classes are limited to 16 students downstairs and 5 upstairs, so only online sign ups are allowed. Go to the schedule and hit "sign up". If you don't have a log in yet hit "forgot password" to get a password reset email.
Mindbody will send you an email telling you either you got into the class, or you're on the waiting list. If a spot opens up, they will also alert you.
Click on the painting to sign up for the IN STUDIO or ZOOM classes here:
Please cancel your reservation if you can't make it. Cancelations are free up to 2 hours prior to class. After that there will be a $10 cancelation charge.
Please arrive early to class because we can only have three at a time in the lobby. Please wait on the stickers outside.
We will take your temperature to make sure it's not 99 or above. If you have a fever we will ask you to go home and take care of yourself.
Please wear a mask in the studio. Bring a comfortable mask, which will be mandatory for some breathing exercises, but optional during class.
We will issue you a key tag your first class. After that you can scan it yourself at the bookcase to sign in for classes.
No towel or mat rentals, and no showers, so please come prepared.
Please carry your shoes and stuff to the back, and be prepared to exit through the back door. We have socks for walking around the studio for $1.
Input your credit card info into Mindbody if you would like to for touch free buying.
No late comers allowed. We will lock the front door at the start of class for everyone's safety.
Make sure you have at least 8 feet between you and others. We don't have stickers on the floor, because of the constant mopping, but there is more than enough extra space in the room to be separate from others.
We are so excited to see you all in the studio soon!
If you are not receiving emails from us and would like to, please sign up below.
Sprouts Shopping Center, 859 West Foothill Blvd. Claremont 91711