If you would like to sign up, please check the schedule and come about 15 minutes early to any class you like. Please do not sign up online.
Besides Bikram Yoga, we also have HIIT 95, Yin Yoga, Aligned Slow Flow, Kundalini Yoga, Candlelight Restorative, Hot Vinyasa, Sound Bath, Goat Yoga and Belly Dancing!
Sprouts Shopping Center, 859 West Foothill Blvd. Claremont 91711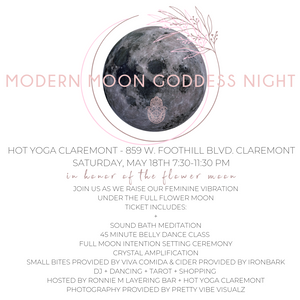 Modern Moon Goddess Night
Come embrace the Inner Goddess in you on May 18th as we collaborate with Ronnie M Layering Bar to host The Modern Moon Goddess Night beneath the Flower Moon. There will be: Sound Vibrations, Belly Dancing, Intention Circle, Henna, Tarot, Food, Drinks and most of all Community.
May 18th at 7:30pm $55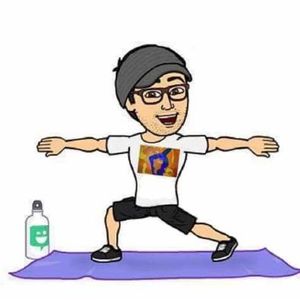 New Class Announcement: Hot Vinyasa
In Hot Vinyasa the instructor strings postures together so that you move from one to another, seamlessly, using breath.
Join us every Wednesday at 2:30pm with Alan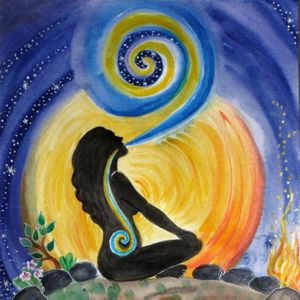 Sublime Breathing
Breath work that playfully and consciously engages the rhythm of our own breath to explore the way the Prana/energy moves through us and its relationship to our thoughts, emotions and awareness.
in the Loft with Monica Muniz
Sunday May 19 6:30 $25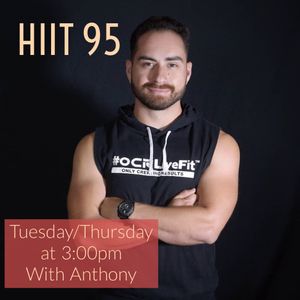 New HIIT 95 Classes
With Anthony
Tuesdays and Thursdays at 3:00pm
If you are not receiving emails from us and would like to, please sign up below.