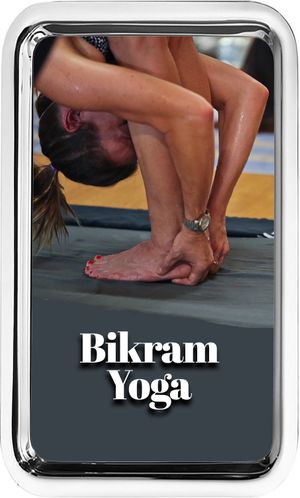 Bikram Yoga
The precise sequence of 26 postures and two breathing exercises allows the body to stretch, detoxify, relieve stress, tone, and heal chronic pain such as arthritis, joint aches, knee injuries, back problems, and more.
Monday - Friday 9:00 am
Monday - Friday 4:30 pm
Monday 6:30 pm
Saturday and Sunday 8:00 am
Sunday 4:30 pm
Click on the picture to sign up.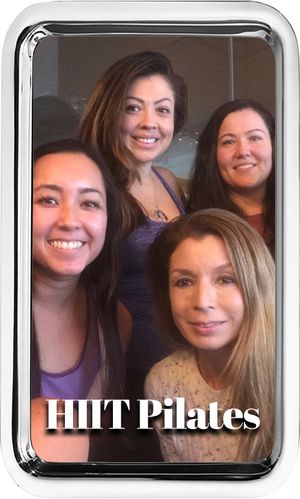 HIIT Pilates
High intensity interval training sequences designed to create a full body workouts with low impact exercises. Designed to build strength using your own body weight on a yoga mat, creating long lean muscles. It has proven to produce fast results, burn fat, strengthen core muscles, improve circulation, and flexibility.
Monday, Wednesday 11:00 am
Tuesday and Thursday 3:00
Friday 6:30 pm
Click on the picture to sign up.
Saturday and Sunday 3:00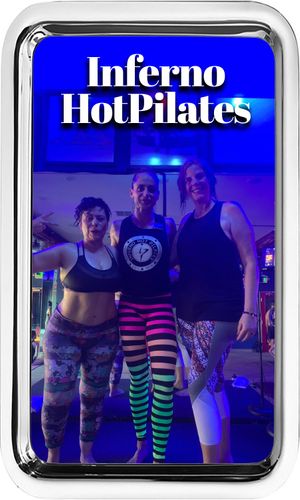 Inferno Hot Pilates
Hot Pilates cre­ates long lean mus­cle mass, burns fat, and increases fit­ness lev­els. It cre­ates a stronger core, improves cir­cu­la­tion, and increases flex­i­bil­ity. It is per­formed on a yoga mat mak­ing it zero impact, pro­tect­ing your joints and mus­cles from the pound­ing of other exer­cises like run­ning and jumping.
Hot Pilates com­bines car­dio and mus­cle ton­ing in a heated room. The high inten­sity inter­val train­ing keeps your heart rate up, help­ing you burn fat. The Pilates prin­ci­ples sculpt you body, cre­at­ing long lean mus­cle mass. The heat loosens up the mus­cles quickly, and the humid­ity makes you sweat — ele­vat­ing your heart rate, boost­ing metab­o­lism, and pro­mot­ing detoxification".
Tuesday, Thursday, Friday 11:00 am
Monday 3:00 pm
Tuesday 6:30 pm
Saturday and Sunday 10:00 am
Click on the picture to sign up.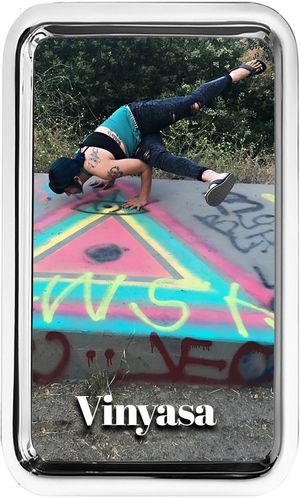 Vinyasa and Advanced Vinyasa
Vinyasa is a style of yoga characterized by stringing postures together so that you move from one to another, seamlessly, using breath. Vinyasa classes offer a variety of postures and no two classes are ever alike.
Vinyasa: Wednesday 12:30 pm with Alex
Advanced Vinyasa: Friday 12:30 pm with Alex
Click on the picture to sign up.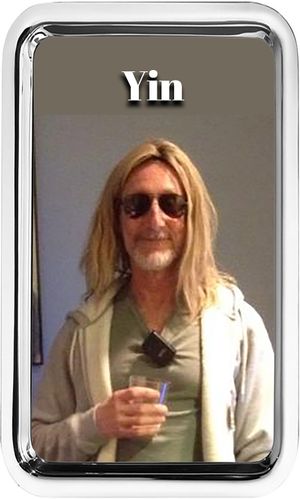 Yin Yoga and Yoga Nidra
A Yin yoga class usually consists of a series of long-held, passive floor poses that mainly work the lower part of the body - the hips, pelvis, inner thighs, lower spine. These areas are especially rich in connective tissues. The poses are held for up to five minutes, sometimes longer.
YIn: Sunday 12:00
Outside Morning Yin with Coffee: Wednesday 8:30 am and
YIn: Thursday 6:30 pm
Yoga Nidra: Thursday 8:00 pm with Neil
Click on the picture to sign up.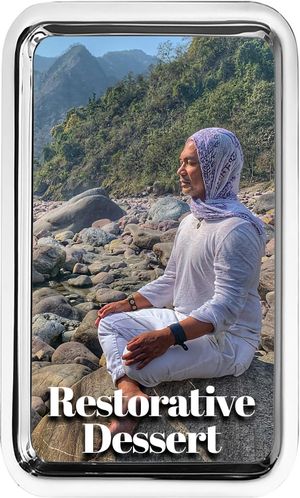 Restorative Dessert
Restorative yoga is a practice that is all about slowing down and opening your body through passive stretching. During the long holds of restorative yoga, however, your muscles are allowed to relax deeply. It's a unique feeling because props, rather than your muscles, are used to support your body.
Wednesday 6:30 pm with Alan
Click on the picture to sign up.
Aligned Flow
Hatha yoga with an emphasis on alignment. Poses work to balance strength and flexibility in the body by shifting our relationship to gravity and how we hold ourselves. Poses like downward dog, plank, lunges and warriors are common. The sequence of postures is always changing.
Tuesdays and Thursdays 12:30
Click on the picture to sign up.